BOOSTING IMMUNE SYSTEM - Winter Protection Body Oil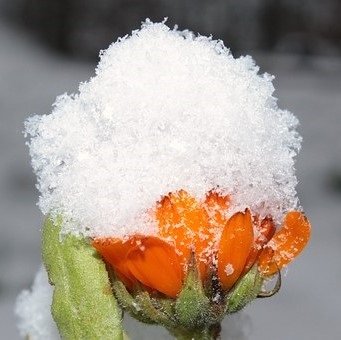 MICROBIOLOGICALLY TESTED PRODUCT
100% HANDMADE FROM SCRATCH IN THE UK, USING ALL NATURAL CERTIFIED ORGANIC INGREDIENTS
NO GMO, NO PARABENS, NO ADDITIVES, NO PERFUMES, NO LANOLINS, NO MINERAL OILS, NO SLS
NO TESTED ON ANIMALS AND NEVER WILL BE
Boosting Immune System; Body Care Products; Winter Protection Body Oil by ANTIQUE APOTHECARY is a fresh and invigorating Body Oil (100ml in Miron Violettglas bottle with spray) which stimulates body's natural defences and is ideal to help you resist winter's infections and improve body's natural immunity. It is ideal for the whole family (children over 6 years old) as it stimulates and strengthnes body's natural defences, while supporting and fortifying the respiratory system.
Protect naturally your body and get ready to face winter's cold days with the full of life and very effective Winter Protection Body Oil by ANTIQUE APOTHECARY . The synergy of its natural ingredients helps to purify and fortify the respiratory system:
Cinnamon

,

Tea tree

and

Lemon EO

have antiviral, expectorant and stimulating properties.


Niaouli

and

Eucalyptus EO

stimulate the natural defenses of the body, clear the respiratory system and prevent winter infections.




Rosemary EO

has

anti-inflammatory

, anti-fungal,

antibacterial and antiseptic properties.



This wonderful Body Oil is a very active and effective concentrate to strengthen the immune system and, with its fresh and invigorating scent will be appreciate by all family members.
IMPORTANT: ANTIQUE APOTHECARY Winter Protection Body Oil comes in a MIRON violettglas 100ml bottle with spray, beautifully wrapped in free assorted gift boxes and packages, in order to maintain its exceptional properties and quality over a long time period.

HOW TO USE: Apply the Winter Protection Body Oil before go out, before bed or with the first symptoms of cold and flu on arms, legs, back and chest and massage gently until absorption. Wash your hands thoroughly after every application.
Avoid contact with eyes.
Do not use in babies, in pregnancy and lactation.
ANTIQUE APOTHECARY Winter Protection Body Oil is made of 100% Pure and Natural, Certified Organic ingredients (vegetable and essential oils). NO Alcohols, Citral, Eugenol, Farnesol, Geraniol, Isoeugenol, Limonene, Linalool or other chemicals that can cause irritation of the skin. No artificial ingredients, no synthetics, no petroleum products and certainly no perfumes.

ANTIQUE APOTHECARY Winter Protection Body Oil , as all our products, has not been tested on animals and never will be. This is an organic product suitable for Vegetarians and Vegans.
For a total, holistic, well-being experience, couple its action with the treat of Organic Natural BathSalts and Organic HerbalTea Blends.
ALL OUR PRODUCTS ARE AVAILABLE EXCLUSIVELY FROM US.
WHEN WE APPOINT DISTRIBUTORS OR OTHER POINTS OF SALE YOU WILL BE ABLE TO SEARCH FOR THEM ON OUR WEBSITE.
For more information and for any question you may have, please contact us.
Reviews