4 SEASONS SUN and POLLUTION PROTECTION - Best Natural Sunscreen - Sun and Beauty Sun Cream with SPF30
Natural Sun and Pollution Protection
Best Natural Sun Cream for Sensitive Skin
Natural Sun Protection, Spf30
OVERVIEW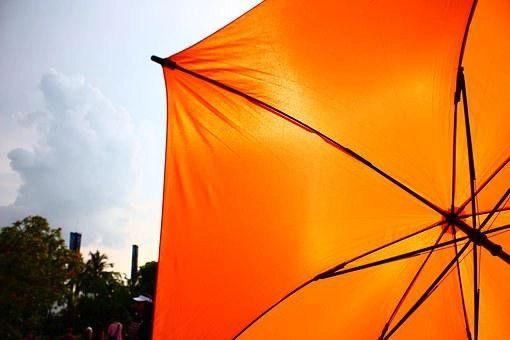 Sun and Beauty 4 Season Natural Sunscreen by ANTIQUE APOTHECARY®, offers all year round natural sun protection. It is an essential beauty care during your holiday, which naturally will take care of your skin, without whitening effects.
ANTIQUE APOTHECARY® Sun and Beauty Face Cream, without chemical filters and nano-particles, has an SPF 30 based on the natural SPF of its ingredients, which means that this herbal cream has the property of blocking 93% of the rays, UVA and UVB and combines the excellent properties of natural photo-protection of Karanja vegetable oil with anti-inflammatory flowers and wonderful healing properties of Calendula.
This herbal cream is great for light skin and is specially designed to protect you from the damaging effects of sunlight, which can permanently damage the skin and cause sunburn, premature wrinkles and other signs of aging and sun damage.
Sun and Beauty 4 Seasons Sun Cream by Antique Apothecary ticks all the boxes!
# Effective Protection against Environmental Pollution
# Sunscreen Natural and Organic
# Sun cream for very sensitive skin
# Sunscreen for skin problems and allergies
# Natural Sun Protection all year round
# Multi-Spectrum protection for both UVA rays (penetrate deep into the skin, causing wrinkles) and UVB rays
# SPF30 (blocking UVB rays)
# Kid-Friendly Sunscreen
IDENTITY CARD
NAME
Sun and Beauty
BENEFITS
Sun and Beauty 4 Season Sunscreen reduces redness and irritation and enhances the natural resistance of the skin, by creating a homogeneous and durable shield. An intelligent ratio of "oily" and "aqueous" phase in the composition offers an invisible protection all day long.
Sun and Beauty Natural Sunscreen by ANTIQUE APOTHECARY is suitable for all the family and for all types of skin.
PROPERTIES AND COMPOSITION
Sun and Beauty Natural Sunscreen by ANTIQUE APOTHECARY, formulated using the best natural, mineral and organic sunscreen ingredients available, offers to you and your family high protection.
Sun and Beauty, the Natural Pure and Organic sunscreen for face and body with natural sunscreen filters of Antique Apothecary, has a lovely velvety texture and is well-absorbed by the skin.
Sun and Beauty, enriched with moisturising Aloe vera, photo-protective Karanja oil and exotic Monoi oil, deeply moisturises and improves the healthy appearance of the skin, preventing signs of premature ageing and protecting the skin from the dryness.
Our Sun and Beauty Natural Sunscreen, such as all our skin care products, is totally free from harmful ingredients, such as chemical filters, petrochemicals, parabens, fragrances, colorants, alcohols, lanolin, methylisothiazolinone, methylchloroisothiazolinone, phthalates, all ingredients that have been shown to be responsible for negative implications to health and also skin irritations.
Sun and Beauty Natural Sunscreen by ANTIQUE APOTHECARY has a natural SPF 30, which means it has the property to block 93% of UVB rays.
Sun and Beauty Natural Sunscreen is especially designed to protect you from the adverse effects of sunlight, which can permanently damage the skin and cause sunburns, premature wrinkling and other signs of ageing and sun damage.
PRESENTATION AND PACKAGING
Sun and Beauty Sun Cream, with its cool, light texture that melts on the skin and uplifting natural and light scent, creates a comfortable veil of protection on every type of skin, being a sunscreen that offers the feeling of luxury, combined with the sun protection you need.
Sun and Beauty Natural Sunscreen by Antique Apothecary comes in hand-filled MIRON Violetglass jar (30ml beautifully wrapped in assorted gift boxes and packages + spatula) in order to maintain its exceptional properties and quality over a long time period.
ALL-NATURAL EFFECTIVE WILDCRAFTED AND BIO INGREDIENTS
Karanja (Pongamia glabra) seed oil has photo-protective properties and the ability to absorb some of the UV. Also, this active oil has emollient and anti-ageing properties, preventing premature ageing due to the sun, as well as anti-microbial properties, particularly appreciated by problematic skin (BIO)
Aloe vera (Aloe barbadensis) juice and gel both have hydrating properties, are rich in antioxidants and vitamins and help protect properly your skin (BIO)
Carrot (Daucus carota) seed oil has antifungal, antibacterial and anticancer qualities, due to the bioflavonoids it contains. Because of its antioxidant content it offers sun protection, as well as skin-repairing to dry and damaged skin (BIO)
Monoi (Gardenia tahitensis) oil protects the skin and has a firming and smoothing effect on skin tissue. Monoi easily penetrates the skin and leaves it soft, protects the skin against external aggressions, prolonged hydration of the skin, makes the skin smoother and more elastic, improves skin firmness (BIO)
Sesame (Sesamum indicum) seed oil, rich in Vitamin E, is capable of forming a protective film over the skin to eliminate the damages done by free radicals and to act as an effective sunscreen, keeping your skin fresh (BIO)
Zinc oxide protects the skin from sun burns and damage, has Anti-Ageing Effects and improves healing of tissue damage.
Coconut (Cocos nucifera) oil has inflammation properties, keeping skin moisturized and helping heal wounds. The fatty acids in coconut oil have antimicrobial properties, protecting the skin from harmful bacteria (BIO)
Calendula (Calendula officinalis) flowers infused in Sweet Almond (Prunus amygdalus dulcis) oil has antifungal, anti-inflammatory and antibacterial properties. Effective remedy for dry skin, Calendula oil can significantly boost the appearance of your skin (BIO)
Almond wax: Being a natural product, almond wax does not irritate the skin and is perfect for sensitive skin, mature skin and problematic skin.
Vitamin E fights free radicals, moisturises the skin, may be useful in sunburn and skin cancer prevention, reduces skin itching
Vitamin A protects against UV damage and slows the signs of ageing, encourages healthy skin cell production, protects skin against infection.
Carrot E.O. has anti-ageing, moisturising and protective properties, which work together to help bring new life to all skin types, including sensitive skin (BIO)
ANTIQUE APOTHECARY Sun and Beauty Natural Sunscreen is ideal for fair skin and for children.
READ MORE
THE DIFFERENCE BETWEEN UVA AND UVB RAYS
UVA is long wavelength (320-400 nm) UV radiation and accounts for up to 95% of the solar UV radiation reaching the Earth's surface and are present all year round. It can penetrate clouds, glass and into the deeper layers of the skin, playing a major part in skin ageing. UVA rays are present during all daylight hours and all year round. UVB is the middle range of solar UV radiation, with wavelengths between 290-320 nm. It is very biologically active and is responsible for burning, tanning and acceleration of skin ageing. UVB rays play a key role in the development of skin cancer. The intensity of UVB varies by season, location and time of day. The most significant amount of UVB hits the earth between 10am and 4pm, between April and October.
Microbiologically tested product.
Handmade from scratch in the UK, using all natural certified organic ingredients.
No GMO, no parabens, no additives, no perfumes, no lanolin, no mineral oils, no SLS.
Not tested on animals and never will be.
Environmental friendly.
READ CAREFULLY
There is no safe time of year when it comes to UV radiation, so sunscreen protection is necessary also in the winter, as UV radiation, though not as intense in the winter as it is in summer, still poses a threat, especially when, for example, rays reflect off snow. Even on a cloudy day, 80% of the sun's ultraviolet rays pass through the clouds and reach the earth.
Also, no sunscreen can protect 100% the skin against the sun's rays. For this reason, an effective complete sun protection program, other than sunscreen protection, includes limiting sun exposure, wearing adequate protective clothing, hat and sunglasses.
At ANTIQUE APOTHECARY we'd like to thank our customers for shopping online with us, so with every order we'll enclose free samples (5ml) of our pure and natural skincare products (offer subject to availability) for you to make new beauty discoveries and also appreciate the quality of our pure and natural skincare products.
Thanks for shopping with us!
ALL OUR PRODUCTS ARE AVAILABLE EXCLUSIVELY FROM US.
WHEN WE APPOINT DISTRIBUTORS OR OTHER POINTS OF SALE YOU WILL BE ABLE TO SEARCH FOR THEM ON OUR WEBSITE.
Sunscreen - Sun Cream - Natural Sunscreen for sensitive skin - Sun and Beauty Natural Sun Protection with SPF30
Copyright © 2013-2019 ANTIQUE APOTHECARY LTD. All rights reserved.