BEST SUNSCREEN - Sun & Beauty Natural Sunscreen SPF30
Sun & Beauty Natural Sunscreen by ANTIQUE APOTHECARY, offers all year round natural sun protection without chemical filters and without nanoparticles, has an SPF 30, which means that this cream has the property to block 93% of UVB rays. It is an essential beauty care during your holiday, which naturally will take care of your skin, without whitening effects.
Sun & Beauty Natural Sunscreen by
ANTIQUE APOTHECARY
,
formulated using the best natural, mineral and organic sunscreen ingredients available, offers to you and your family high protection.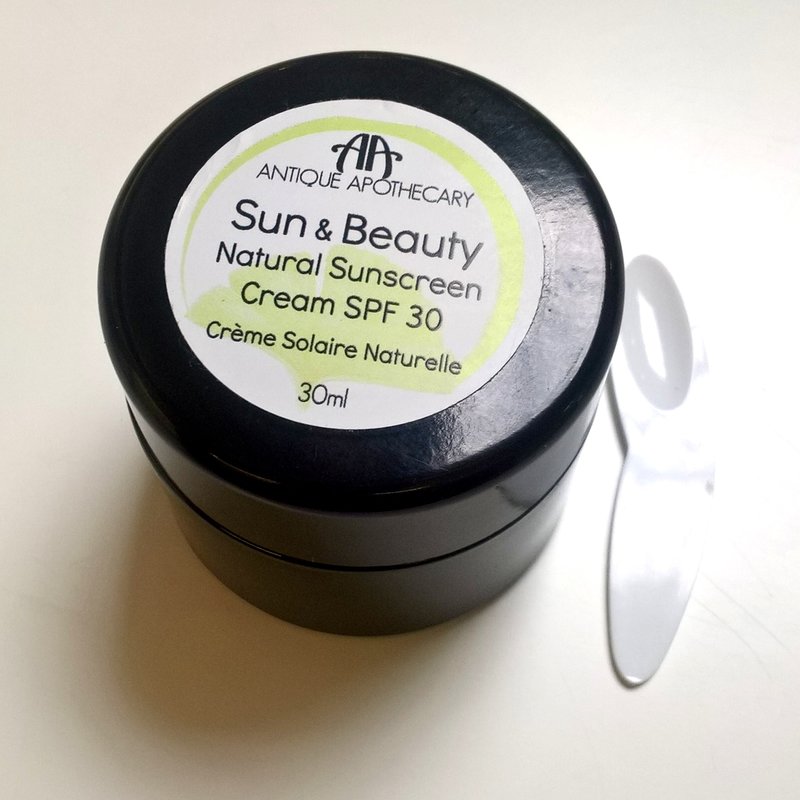 Our
Sun & Beauty Natural Sunscreen
, such as all our skin care products, is totally free from harmful ingredients, such as
chemical filters, petrochemicals, parabens, fragrances, colorants,
alcohols, lanolin, methylisothiazolinone, methylchloroisothiazolinone, phthalates, all
ingredients that have been shown to be responsible for negative implications to health and also skin irritations.
Sun & Beauty Natural Sunscreen
by
ANTIQUE APOTHECARY
has a natural SPF 30,
which means it has the property to block 93% of UVB rays.
Sun & Beauty Natural Sunscreen
is especially designed to protect you from
the adverse effects of sunlight, which can permanently damage the skin and cause sunburns

,

premature

wrinkling

and other

signs of ageing and sun damage.
IMPORTANT:
ANTIQUE APOTHECARY Sun & Beauty Natural Sunscreen
comes in hand-filled MIRON Violetglass bottle with pump (30ml beautifully wrapped in assorted gift boxes & packages) in order to maintain its exceptional properties and quality over a long time period.
Karanja oil

has photo-protective properties and the ability to absorb some of the UV. Also, this active oil has emollient and anti-ageing properties, preventing premature ageing due to the sun, as well as anti-microbial properties, particularly appreciated by problematic skin.
Monoi oil

protects the skin and has a firming and smoothing effect on skin tissue. Monoi easily penetrates the skin and leaves it soft, protects the skin against external aggressions, prolonged hydration of the skin, makes the skin smoother and more elastic, improves skin firmness.
Sesame oil

,

rich in Vitamin E, is capable of forming a protective film over the skin to eliminate the damages done by free radicals and to act as an effective sunscreen, keeping your skin fresh.
ANTIQUE APOTHECARY
Sun & Beauty
Natural Sunscreen
is ideal for fair skin and for children.
, organic skin care, natural sunscreen, sun skincare, organic sun products, sun cream, sun protection,
best sunscreen for face, spf, sun cream, sunblock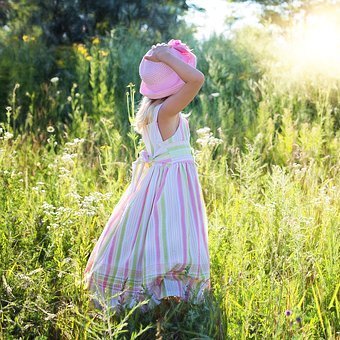 PLEASE NOTE
:
There is no safe time of year when it comes to UV radiation, so

sunscreen protection is necessary also in the winter

, as UV radiation, though not as intense in the winter as it is in summer, still poses a threat, especially when, for example, rays reflect off snow. Even on a cloudy day, 80% of the sun's ultraviolet rays pass through the clouds and reach the earth.
An effective complete sun protection program, other than sunscreen protection, includes limiting sun exposure, wearing adequate protective clothing, hat and sunglasses.
MICROBIOLOGICALLY TESTED PRODUCT.

100% HANDMADE FROM SCRATCH IN THE UK, USING ALL NATURAL CERTIFIED ORGANIC INGREDIENTS.

NO GMO, NO PARABENS, NO ADDITIVES, NO PERFUMES, NO LANOLINS, NO MINERAL OILS, NO SLS. sunscreen, best sunscreen for face

NO TESTED ON ANIMALS AND NEVER WILL BE.




At ANTIQUE APOTHECARY, we'd like to thank our customers for shopping online with us, so with every order we'll enclose free samples (5ml) of our pure & natural skincare products (offer subject to availability).

However, you can

make new beauty discoveries and also appreciate the quality of our pure & natural skincare products, by purchasing our trial size skincare samples.




Thanks for shopping with us!




ALL OUR PRODUCTS ARE AVAILABLE EXCLUSIVELY FROM US.

WHEN WE APPOINT DISTRIBUTORS OR OTHER POINTS OF SALE YOU WILL BE ABLE TO SEARCH FOR THEM ON OUR WEBSITE.

For more information and for any question you may have, please contact us.
spf, sunblock,
all natural sunscreen,
sunscreen for sensitive skin, best natural sunscreen,
natural skincare, organic skin care, natural sunscreen, sun skincare, organic sun products, sun cream, sun protection,
best sunscreen for face
,
sun protection, organic skin care,
sunscreen for sensitive skin, all natural sunscreen, best sunscreen for face
,
sun protection, organic skin care,
sunscreen for sensitive skin, all natural sunscreen, best sunscreen for face
,
sun protection, organic skin care,
sunscreen for sensitive skin, all natural sunscreen, best sunscreen for fac
e
, sunblock,
all natural sunscreen,
sunscreen for sensitive skin, best natural sunscreen,
natural skincare, organic skin care, natural sunscreen, sun skincare, organic sun products, sun cream, sun protection
, sunscreen for sensitive skin
,
sun protection
,
organic skin care
, sunscreen for sensitive skin
,
sun protection
,
organic skin care
Reviews