Time for Relax - 100% Natural Linen & Room Spray to help you unwind, eliminate stress and have a deep night's sleep
Natural Healthy Living - Aromatherapy Home & Linen Mist and Well-being Room Spray
100% Natural Therapeutic Scent
Room Bouquet - Spray d'Ambiance
Time for Relax 100% Natural Linen & Room Spray helps you unwind, relax, eliminate the stress of the day and facilitates sleep.
A very relaxing, calming and re-balancing 100% natural room spray with sedative effect for intensive deep sleep and tranquillity.
This specifically formulated natural room spray, not only smells wonderful, but helps you unwind and facilitates sleep with notes of sweet and reassuring mandarin and orange, blended with lavender and balsamic benzoin, on a base of vanilla, patchouli and musk.
It helps you eliminate the stress of the day, find relax and enjoy a good night's sleep.
A real moment of well-being for the whole family.
Use this wonderfully scented spray in the evening, before bedtime and anytime you want to relax.
ABOUT THE PRODUCT: This room mist, in a very special price, has been formulated using exclusively natural ingredients, therapeutic grade essential oils (the same we use to formulate out 100% natural skincare) and natural cosmetic fragrances.
Without preservatives, harmful solvents or synthetic perfumes, this room mist is 100% of natural origin and respectful of the nature, while bringing you a pure moment of sensory well-being with its wonderful scent. A real moment of pleasure!
ABOUT THE KEY INGREDIENTS:
Sweet orange therapeutic grade essential oil; has calming, sedative and rebalancing properties that soothe anxieties and nervousness. It is ideal for fighting insomnia and providing a real sense of well-being.
Red mandarin therapeutic essential oil; with its fine and floral scent, mandarin is a poweful calming and relaxing oil, ideal to eliminate stress, anxiety and prepare you for a restful sleep.
Absolute of benzoin therapeutic essential oil; a precious substance that soothes, reassures, calms and revigorates the spirit, with its hot, sweet vanilla scent. A balm to the heart, interposing as a protective aura against the jolts of everyday life.
ABOUT THE PACKAGING: We offer this 100% natural room spray in a lightweight, stylish, durable and convenient aluminium bottle of 125ml brush effect finish, with black mini lockable trigger spray nozzle, to prevent accidental use. This allows you to easily transport and use your product whenever you are. The bottle is lined with resin, ensuring the product does not come into direct contact with the aluminium.
To minimize our impact on the environment, we choose reusable, recyclable containers.
HOW TO USE: Spray in the room (home, office, hotel room, gym) by pointing the spray upwards. You can also spray, from at least 20cm away, on fabrics, but test it first in a discrete area.
PROPERTIES: 100% natural product, without preservatives, harmful solvents or synthetic perfumes.


PRECAUTIONS: Stay safe! Do not spray on the body. Do not swallow. Keep out of reach of children. Avoid contact with eyes. Avoid spraying immediately near children, pets or people with breathing difficulties.
Store your bottle away from light and heat, to enjoy its calming and relaxing fragrance much longer. Shake before use.
PRESERVATION: Well preserved this product can be kept at least 6 months.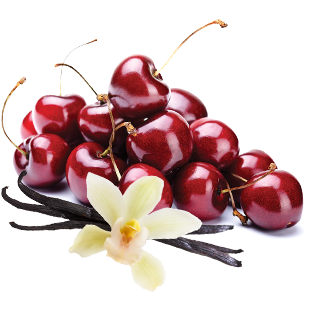 At ANTIQUE APOTHECARY, we'd like to thank our customers for shopping online with us, so with every order we'll enclose free samples (5ml) of our pure & natural skincare products (offer subject to availability).
However, you can make new beauty discoveries and also appreciate the quality of our pure & natural skincare products, by purchasing our trial size skincare samples.
Thanks for shopping with us!
For more information and for any question you may have, please contact us.
ALL OUR PRODUCTS ARE AVAILABLE EXCLUSIVELY FROM US. WHEN WE APPOINT DISTRIBUTORS OR OTHER POINTS OF SALE YOU WILL BE ABLE TO SEARCH FOR THEM ON OUR WEBSITE.

Reviews