Natural and Organic Mother's Day Gifts 2018
Treat your Mum to great Natural Organic Skin Care at 15% off with code: mum18 till 11 March 2018
Free Assorted Gift Boxes
Free Handcrafted jewel
The exclusive handcrafted jewel, exclusively created for Antique Apothecary, is offered on special promotions and represents a ginkgo biloba leaf, symbol of longevity and love. This exclusive jewel is included in the special Mother's Day Gift Sets. Availability is limited.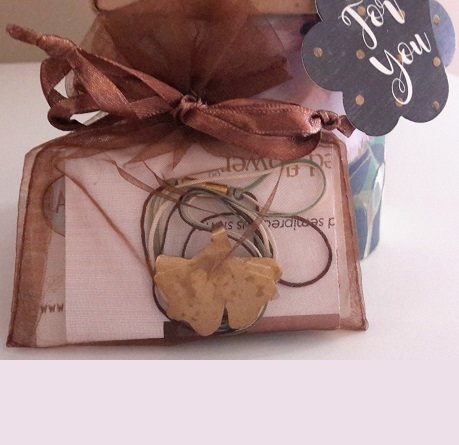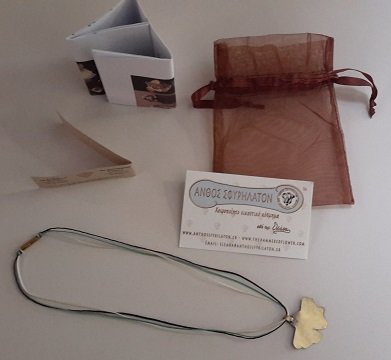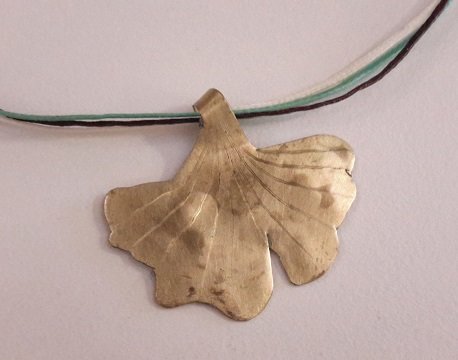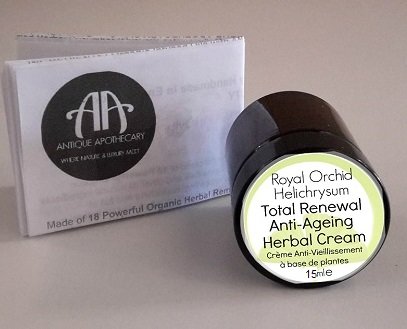 Radiant Rejuvenation Gift Set (£65.00)
Royal Orchid & Helichrysum italicum Total Renewal & Anti-Ageing Herbal Cream

(15ml in Miron glass jar £43) has an anti-oxidant and emollient formula, with powerful anti-ageing and anti-inflammatory properties, which aims at restoring existing skin's damage and supports the natural regeneration process of the skin. This active regenerating and powerful antioxidant cream fights the signs of ageing and helps protect the skin from cellular damage at both dermis and epidermis level, by reinforcing cell cohesion.



Anti-Ageing Moisturising Elixir with May Rose and Royal

enriched lotion (50ml in Miron Violettglas bottle with spray £22.00) packed with effective active anti-ageing ingredients, purifies, soothes fine lines and makes your skin visibly younger, brighter, well hydrated and ready to receive the daily care.



Youthful Hydration Gift Set (£59.00)
Dream Revitalising Anti-Wrinkle Herbal Cream with Rose Otto & Frankincense (15ml £37.00) formulated specifically for normal to dry skin, is the ideal cream for all types of skin, including sensitive, unbalanced, irritated, premature aged, dehydrated skin, environmental damaged skin. This cream helps the rejuvenation of the skin, as -due to its rare and precious ingredients- it stimulates the production of elastine by fibroblasts; elastine gives to the skin its elasticity, but the synthesis of elastine decreases with age, causing sagging skin.
Anti-Ageing Moisturising Elixir with May Rose and Royal Orchid

(50ml in Miron glass jar £22.00) prevents sagging of the skin by restoring tone and elasticity, while it soothes, calms redness and irritation and gives you a fully revitalised and radiant complexion.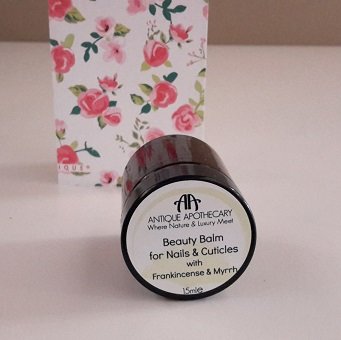 Beautiful Hands and Feet Gift Set (£34.00)
Relaxing Foot & Leg Massage Oil

(50ml in Miron Violettglas bottle with spray £18.00) warms the heart and lightens the mind, while awakens the senses, gives harmony and inner peace. It is a fantastic massage oil that promotes sleep and is ideal for legs and foot massage, after a busy day.

Organic Beauty Balm for Nails & Cuticles with Frankincense and Myrrh

(15ml in Miron glass jar £16.00) is a natural, essential day and night care for beautiful, healthy and strong nails and cuticles. This, incredibly effective balm, rich in beneficial oils, vitamins and minerals strengthens fragile nails, keeping them beautiful and healthy and will be your first care in the morning and the last in the evening!
© ANTIQUE APOTHECARY LTD 2013-2018. All rights reserved.

Reviews