PROTECT YOUR SENSITIVE SKIN - Golden Shield Luxurious Herbal Face Oil
MICROBIOLOGICALLY TESTED PRODUCT
100% HANDMADE FROM SCRATCH IN THE UK, USING ALL NATURAL CERTIFIED ORGANIC INGREDIENTS
NO GMO, NO PARABENS, NO ADDITIVES, NO PERFUMES, NO LANOLINS, NO MINERAL OILS, NO SLS
NO TESTED ON ANIMALS AND NEVER WILL BE
PROTECT YOUR SENSITIVE SKIN FROM ENVIRONMENTAL POLLUTION
Golden Shield Luxurious Herbal Face Oil by ANTIQUE APOTHECARY (30ml) is especially designed to protect your skin throughout the day and help you cancel the signs of time.
This Golden Shield Luxurious Herbal Face Oil improves skin elasticity and donates a super-healthy glow that makes you look instantly younger, fresher and more radiant, with a wonderful natural light rose fragrant.
It is a wonderful natural blend of rare and precious herbal oils that will help you to combat exposed skin ageing, caused not only by atmospheric conditions (sun, cold, wind) but also will protect you against dry conditions caused by heating and from a long day in front of a computer, which can cause your skin to become arid, itchy and unhealthy.

Beauty, Skin Care Serum; Golden Shield Luxurious Herbal Face Oil by ANTIQUE APOTHECARY is a real multi-task product, suitable for all skin types, with wonderful healing, valuable regeneration and unique protective properties due to its innovative combination of natural ingredients.
No artificial ingredients, no synthetics, no petroleum products and certainly no perfumes.
ANTIQUE APOTHECARY Golden Shield Luxurious Herbal Face Oil, as all our products, has not been tested on animals and never will be.
This is an organic product suitable for Vegetarians and Vegans.
KEY INGREDIENTS
ANTIQUE APOTHECARY ELIXIRTM

unique proprietary formula, created by our expert herbalist, to boost product's properties.

Solar Infused Organic Oils

with ANTIQUE APOTHECARY Skin Care Special Blend of Organic Dried Herbs.


Rosehip oil

:

promotes healthy skin cell rejuvenation, reduces the appearance of dark and ageing spots, calms and moisturise the skin with regular application reduces the appearance of wrinkles.




Watermelon seed oil

:

makes your skin look younger, healthier and more vibrant, excellent moisturising properties, rejuvenates the elasticity of your skin.




Carrot peel oil

: with its anti-ageing properties it

prevents premature wrinkling, acne, dry skin, pigmentation, blemishes and uneven skin tone.




Rosa geranium essential oil

: tones the skin, promotes cell health and regeneration of new cells, facilitates blood circulation just below skin's surface, helps promote a uniform distribution of melanin.



How to Use: Your skin is precious! Apply few drops of this Golden Shield Luxurious Herbal Face Oil on clean skin, whenever your skin needs it and massage well. You can use this Organic Luxurious Herbal Face Oil as a day moisturiser and/or as night skin's nourishment. You can use it alone or under your usual day and/or night face cream, depending on your needs.
IMPORTANT: ANTIQUE APOTHECARY Golden Shield Luxurious Herbal Face Oil comes in a MIRON violettglas bottle (30ml, beautifully wrapped in free gift boxes and packages) in order to maintain its exceptional properties and quality over a long time period.

Products associated with ANTIQUE APOTHECARY Golden Shield Luxurious Herbal Face Oil, as part of a holistic approach, for a total Health and Beauty well-being:
and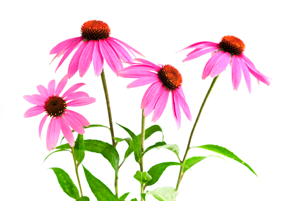 At ANTIQUE APOTHECARY, we'd like to thank our customers for shopping online with us, so with every order we'll enclose free samples (5ml) of our pure & natural skincare products (offer subject to availability).
However, you can make new beauty discoveries and also appreciate the quality of our pure & natural skincare products, by purchasing our trial size skincare samples.
Thanks for shopping with us!
ALL OUR PRODUCTS ARE AVAILABLE EXCLUSIVELY FROM US.
WHEN WE APPOINT DISTRIBUTORS OR OTHER POINTS OF SALE YOU WILL BE ABLE TO SEARCH FOR THEM ON OUR WEBSITE.
For more information and for any question you may have, please contact us.
Reviews