Men's Skin Care - Refreshing Rebalancing Herbal Cream for Men
MICROBIOLOGICALLY TESTED PRODUCT
100% HANDMADE FROM SCRATCH IN THE UK, USING ALL NATURAL CERTIFIED ORGANIC INGREDIENTS
NO GMO, NO PARABENS, NO ADDITIVES, NO PERFUMES, NO LANOLINS, NO MINERAL OILS, NO SLS
NO TESTED ON ANIMALS AND NEVER WILL BE
Men's Skin Care; Organic & Natural

Refreshing Rebalancing Herbal Cream for Men by
ANTIQUE APOTHECARY
is an "all in one" anti-ageing cream made of 8 powerful organic herbal remedies hydrates, repairs and protects men's skin appearance. It is a light texture cream that will quickly absorb into the skin, leaving it smooth and fresh. Thanks to its anti-oxidant and emollient formula with anti-inflammatory properties, this cream
reduces redness, moistures to all skin types and fights wrinkles. Ideal to be used as aftershave.
Organic & Natural Refreshing Rebalancing Herbal Cream for Men by ANTIQUE APOTHECARY is a special blend of ingredients, which aims to restore the skin's condition, while protecting it from the external factors.
This ultra hydrating all purpose cream moisturises and protects your skin from the 1st application naturally. Applied daily to the face donates a nice fresh complexion, moisturises, refreshes and rebalances the skin, while it helps fight lines and wrinkles.
This ultra hydrating all purpose cream, with its discreet fragrance of essential oils, will delight all men. It is a complete firming and calming treatment to be applied daily to the face and neck after shaving, for firm, toned, moisturised and lightly fragrant skin, without feeling greasy or sticky. Rich in ultra-moisturizing ingredients, it ensures a soothed, toned plumped skin!
How this cream works:
It nourishes the skin, by providing the skin with amino-acids essential for the synthesis of collagen.




It re-mineralises the skin, by providing the skin with minerals and trace elements, essential for healthy skin.




It regenerates the skin, by stimulating skin's metabolism.




It revitalises and beautifies tired, dull skin.




It refines pores, fights wrinkles and defends against free radicals, preventing skin ageing.



No chemicals. No parabens. No tested on animals. This product is suitable for Vegetarians and Vegans.
IMPORTANT: ANTIQUE APOTHECARY Refreshing Rebalancing Herbal Cream for Men comes in a MIRON violetglass bottle with pump (30ml beautifully wrapped in assorted gift boxes & packages) in order to maintain its exceptional properties and quality over a long time period.
Lovingly Handmade in the UK, using Soil Association Certified Organic Ingredients
KEY INGREDIENTS
ANTIQUE APOTHECARY ELIXIR

TM

unique proprietary formula, created by our expert herbalist, to boost product's properties.




Solar Infused Organic Oils

with ANTIQUE APOTHECARY Skin Care Special Blend of Organic Dried Herbs.




Peppermint

: Tones, moisturises,

brightens the skin and control acne.




Sandalwood

: Anti-bacterial, soothes and heals the skin.




Helichrysum italicum

: Natural skin regenerator, stimulates cells and donates elasticity to the skin.


Chios mastic gum oil

: Anti-oxidant against free radicals, anti-bacterial, anti-viral, anti-fungal, antiseptic, astrigent, anti-inflammatory.
How to use: Apply daily, Morning and Evening and as Aftershave, a small amount of Refreshing Rebalancing Herbal Cream for Men on clean skin and massage thoroughly.
Products associated with Refreshing Rebalancing Herbal Cream for Men, as part of a holistic approach, for a total Health and Beauty well-being: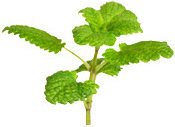 At ANTIQUE APOTHECARY, we'd like to thank our customers for shopping online with us, so with every order we'll enclose free samples (5ml) of our pure & natural skincare products (offer subject to availability).
However, you can make new beauty discoveries and also appreciate the quality of our pure & natural skincare products, by purchasing our trial size skincare samples.
Thanks for shopping with us!
ALL OUR PRODUCTS ARE AVAILABLE EXCLUSIVELY FROM US.
WHEN WE APPOINT DISTRIBUTORS OR OTHER POINTS OF SALE YOU WILL BE ABLE TO SEARCH FOR THEM ON OUR WEBSITE.
For more information and for any question you may have, please

contact us.

Reviews