FACE CLEANSER WITH GENTLE EXFOLIATING ACTION - Natural Cleansing Cream
Cleansing Cream
Natural Cleansing Cream with gentle exfoliating action
OVERVIEW
Natural Cleansing Cream is created by Antique Apothecary to gently cleanse Dry, Mature and Damaged Skin, while providing a very gentle exfoliate action, removing dirt and make-up from the skin and supporting skin's natural protective function.
FUNCTION
Natural Cleansing Cream by Antique Apothecary gently Cleanses Protects and Nourishes very Dry skin, Mature skin and Damaged skin. It is a nourishing, soft, all-natural facial cleanser cream, especially formulated to soothe, regenerate and hydrate dry, ageing or devitalised and environmental damaged skin.
BENEFITS
Daily use of Natural Cleansing Cream by Antique Apothecary donates you a glowing and radiant complexion, making your skin look younger and healthier.
QUALITY AND COMPOSITION
This all-natural facial cleanser formulation is rich in natural and pure ingredients in a powerful combination, which includes:
Rose (Rosa damascena) petals infusion, with skin-restoring benefits.
Rosa geranium (Pelargonium graveolens) infusion, with anti-ageing and anti-wrinkle properties.
Aloe vera (Aloe barbadensis), to soothe and reduce redness, blotches and other blemishes.
Evening primrose (Oenothera biennis) oil, with soothing and anti-wrinkle properties. Moringa (Moringa Oleifera) seed oil, powerful antioxidant, rich in Vitamins, emollient, anti-inflammatory and able to reduce oxidative damage associated with ageing, enhancing skin's natural vitality.
Ground Almonds (Prunus amygdalus dulcis), with antioxidants and anti-ageing properties that provide a very gentle exfoliate action and help reduce fine lines and wrinkles.
Therapeutic grade essential oils of Sandalwood (Santalum album) with anti-ageing, anti-inflammatory, relaxing and calming properties (promotes mental clarity) and Grapefruit (Citrus grandis) peel oil, a natural stress-fighter with anti-inflammatory and antioxidant properties. Both oils help to repair and moisturise skin, reducing wrinkles.
Vitamin E (Tocopherol), powerful antioxidant.
No alcohol, no artificial ingredients, no synthetics, no GMO, no parabens, no additives, no perfumes, no lanolin, no mineral oils, no petroleum products, no silicones.
Not tested on animals and never will be.
Environmental friendly.
Handmade from scratch in the UK, using all natural certified organic ingredients.
USE
Apply Natural Cleansing Cream on damp skin and massage with gentle circular movements; leave it on for 5 minutes and then remove it with a damp cloth or cotton pleat and rinse with plenty fresh water. Apply your usual toner and your day or night cream.
PRESENTATION AND PACKAGING
Natural Cleansing Cream by Antique Apothecary comes in a Miron Violettglas 100ml bottle with pump, to maintain its exceptional properties and quality over a long period.
Thanks for shopping with us!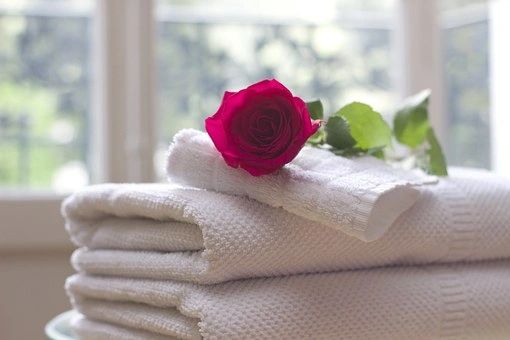 Cleansing Cream - Face Cleanser - Natural Cleansing Cream for very Dry and Mature Skin

Copyright © 2013-2020 ANTIQUE APOTHECARY LTD. All rights reserved.