DRY SKIN COMPLETE SOLUTION
MICROBIOLOGICALLY TESTED PRODUCTS

100% HANDMADE FROM SCRATCH IN THE UK, USING ALL NATURAL CERTIFIED ORGANIC INGREDIENTS
NO GMO, NO PARABENS, NO ADDITIVES, NO PERFUMES, NO LANOLINS, NO MINERAL OILS, NO SLS
NO TESTED ON ANIMALS AND NEVER WILL BE
Dry skin; luminous, transparent, thin and very delicate; Protect it with Antique Apothecary's Natural Products, to enhance its beauty.
Dry skin is very delicate; it cracks easily and it ages earlier, due to the lack of hydrolipidic film. So, the dry skin needs always to be clean, hydrated and nourished with great generosity.
The skin renewal cycle is influenced by age, lifestyle, overall health condition and exposure to light. Dry skin is even more susceptible by these conditions. Ageing and also lifestyle environmental, emotional and other conditions slow down skin cells' renewal rate facilitate the appearance of free radicals causing poor circulation and less oxygen delivered to your skin. The skin turn dull, inflamed, is not well nurtured and shows lines and wrinkles. To help your dry skin in its effort to stay healthy luminous without premature wrinkles and radiant extra care is needed. As the skin's cell renewal rate slows down due to less blood circulation and less oxygen delivered to skin cells, you need to boost skin's metabolism.
You can achieve this by fighting the formation of damaging free radicals, increasing blood circulation and boosting oxygen delivered to skin cells and thus strengthening your skin.
The right natural cosmetics and skin routine are very important allies in your fight against free radicals:
· Start by preparing your skin to absorb better the nutrients, vitamins, anti-oxidants and other active ingredients of your skincare: cleanse and re-equilibrate the balance of your skin with the right cleanser and lotion (Step 1).
· Re-energise your skin and boost skin's collagen levels: use a special serum, after your tonic, to protect skin from oxidative damage and, once a week, apply a specific beauty mask (Step 2).
· Protect your skin from free radicals and from UV rays; moisturise and nourish the skin deeply, daily, applying specific creams (Step 3).
· Boost your efforts by adding specific herbal teas, bath salts and body oils for a holistic approach to well-being and beauty (Step 4).
By using skin care products that are able to naturally raise cell activity, thoroughly feed and restructure your skin and adopting a holistic approach to well-being you will be able to enjoy healthy, relaxed and radiant skin for a long time
Antique Apothecary recommends the following effective solution, made up of 9 natural specific anti-wrinkle skincare products and carefully developed and selected herbal teas, bath salts and body oils for a total protection and rejuvenation of dry skin at the very special price of £249.50 instead of £349.50.
STEP 1: Cleanse, to remove impurities from the skin and rebalance to prepare the skin for the treatment.
How to cleanse your face: Without wetting the skin first, pour about a sufficient amount of the cleansing oil onto cotton pleat and gently massage your face with circular upright movements, for at least one minute. Leave the oil onto your skin for few minutes, to work its magic and to allow absorption of all active and beneficial ingredients and for deeper cleansing.
Use a cotton pleat, soaked with warm water, to gently remove any remaining oil. There will still be a beneficial thin layer of the cleansing oil left onto your skin.
With the soap under lukewarm water make some foam to massage with all over your face. Rinse well and dry with a soft towel.
Apply the lotion to rebalance the skin.
Here are your Cleansing Skin Care Products:
Facial Cleanser; Anti-Ageing Herbal Cleansing Oil (100ml in Miron Violettglas bottle with pipette) is the most effective one-stop method to remove impurities and built-up during the day, without drying the skin while protecting the skin and donating to it softness, smoothness and elasticity day after day. It also prepares the skin to receive all the benefits from the day/night skincare, as it leaves the skin balanced and well-hydrated.
Face Soap; Organic Natural Luxurious Herbal Beautifying Soap (50gr) packed with the precious and delicate floral notes of Rose geranium, Rosa damascena, Patchouli, Sandalwood not only smells amazing, but it also leaves your skin feeling silky smooth and well hydrated; daily use of this soap cleanses gently, purifies and moisturises all skin types, especially normal, dry, mature, sensitive, combination skin, ensuring perfect hygiene and healthier skin.
Using lukewarm water make a thick foam to apply on the entire face, avoiding the eye area. Massage gently and rinse with fresh water. Use a soft towel to remove excess water and spray the Lotion on the entire face, avoiding the eye area; now your skin is ready to absorb all the benefits of your lotion.
Face Lotion; Spray all over your face, with closed eyes, the Moisturising Lotion with Rose Otto & Cherry Blossom (100ml), which has a lovely floral fragrance and is suitable for all skin types. Rich in moisturising and anti-ageing ingredients, it perfectly completesthe cleansing step and is amazing if you need to quickly cool off.
STEP 2: Boost anti-wrinkle and hydration treatment
Beauty Face Mask; Once a week use the Restorative Replenishing Anti-Ageing Beauty Face Mask with 5 Roses (30ml): Due to the powerful combination of 5 Roses this mask restores radiance, freshness and youth to your complexion. The lines are smoothed, the skin becomes softer, more supple and your complexion appears more radiant.
Face Serum; Anti-Ageing Lifting Herbal Serum (30ml) is an inimitable, unique serum with amazing anti-oxidant properties, based on a complex and powerful combination of active ingredients, able to firm and lift the skin, restoring and strengthening its natural defences. The result is a beautiful, firm skin, with youthful appearance, without the signs of ageing and tiredness.
STEP 3: Moisturise, Protect and Nourish
Eye Cream; The Triple Action Eye Lift Cream ( 30gr) is expertly handmade and manufactured with care and love, to:
reduce the look of dark circles and puffiness,

tighten the delicate skin area around eyes and lips and

diminish fine lines and wrinkles; stimulates the production of collagen, promotes the maintenance of the elasticity of the skin.
With continued use, day and night, of Triple Action Eye Lift Cream, your skin around the eye area will appear more toned, radiant and fresh, as it is well moisturised; tissues are now firm, the appearance of dark circles is reduced, while puffiness, eye bags and wrinkles are less visible.
Day cream; Rose Otto & Frankincense Dream Revitalising Anti-wrinkle Herbal Cream (30ml):
has anti-ageing and anti-inflammatory properties;

adds moisture to all skin types;

renovates, nourishes and revitalises the skin;

reduces lines and wrinkles;

makes the skin visibly soft, smooth and radiant;

is an excellent aid for dry, sensitive and needing special care skin and, with its lovely texture, is really a cream to fall in love with!
Night cream; Royal Orchid & Helichrysum italicum Total Renewal & Anti-Ageing Herbal Cream (30ml) has strong an anti-oxidant and emollient formula, with powerful anti-ageing and anti-inflammatory properties, which aims at restoring existing skin's damage and supports the natural regeneration process of the skin.
This active regenerating and powerful antioxidant cream fights all signs of ageing and helps protect the skin from cellular damage at both dermis and epidermis level, by reinforcing cell cohesion. It has a remarkable efficacy on healing and restoring integrity, tone and suppleness of mature skin, repairing and regenerating damaged skin and fighting against the effects of ageing and stress.
STEP 4: Complete the Dry Skin Treatment from within with Herbal teas and Aromatherapy oils
Herbal Tea; Choose your favourite 100% Organic, Naturally Caffeine Free, Herbal Tea Blend. We recommend the Anti-Ageing Herbal Tea Blend (200gr), but you can also enjoy
- the Energy plus Herbal Tea Blend or the Detox Herbal Tea Blend in the morning or
- the Tonic Herbal Tea Blend before lunch or
- the Relax Herbal Tea Blend in the evening.
They are all powerful complement to boost your beauty regime.
All ANTIQUE APOTHECARY high quality Herbal Tea Blends are professionally, consciously and lovingly created for you, to help you achieve, maintain and increase your health, beauty and vitality.
All tea blends are naturally caffeine free and are also suitable for Vegetarians and Vegans.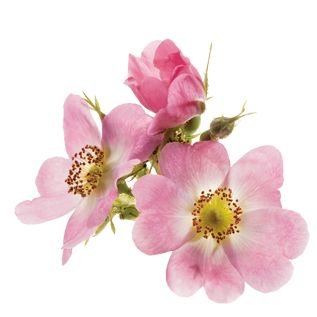 At ANTIQUE APOTHECARY, we'd like to thank our customers for shopping online with us, so with every order we'll enclose free samples (5ml) of our pure & natural skincare products (offer subject to availability).
However, you can make new beauty discoveries and also appreciate the quality of our pure & natural skincare products, by purchasing our trial size skincare samples.
Thanks for shopping with us!
ALL OUR PRODUCTS ARE AVAILABLE EXCLUSIVELY FROM US.
WHEN WE APPOINT DISTRIBUTORS OR OTHER POINTS OF SALE YOU WILL BE ABLE TO SEARCH FOR THEM ON OUR WEBSITE.
For more information and for any question you may have, please contact us.
Reviews