NATURAL BABY SKINCARE | ORGANIC BABY PRODUCTS - My Baby's Oil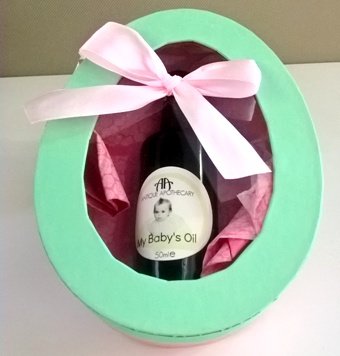 Organic Baby Skincare | Natural Baby Products | Baby and Child Chemical free Products
My Baby's Oil by ANTIQUE APOTHECARY (50ml in Alpha amber glass bottle with pipette, beautifully wrapped in assorted free gift boxes and packages) is a wonderful natural blend of handmade solar infused herbal oils, with 100% Pure Therapeutic Essential Oils, in an especially invented combination to nourish and protect any delicate skin. It is so pure and gentle that is suitable also for newborns.

No chemical ingredients, no synthetics, no petroleum products and certainly no perfumes.
My Baby's Oil by ANTIQUE APOTHECARY, as all our products, has not been tested on animals.
Product suitable for Vegetarians and Vegans.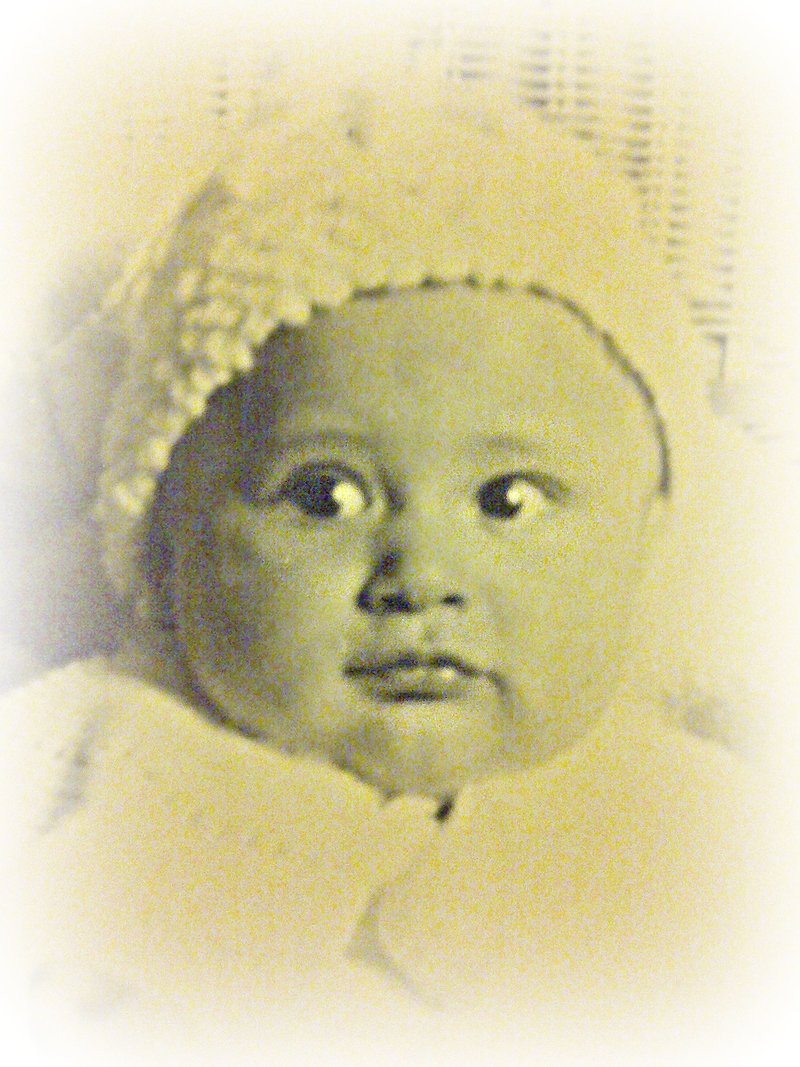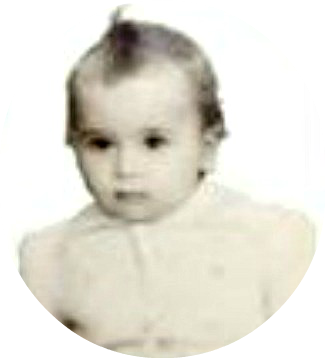 Exceptional product!
My Baby's Oil by Antique Apothecary
You can also customise your bottle of "My Baby's Oil" with your baby's photo, free of charge.
Simply, send us the photo of your baby you would like to see on the label of your My Baby's Oil bottle.
The photo will ONLY be used to customise your bottle.
You can change your mind at any time; simply ask us to delete your baby's photo.
Minimum order 6 bottles of 50ml.
INGREDIENTS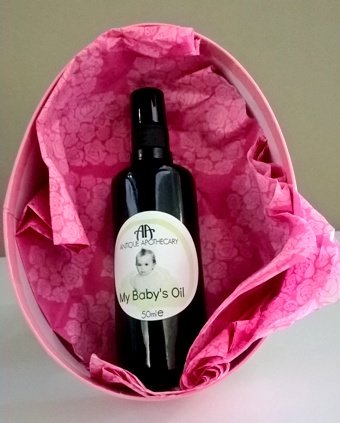 ANTIQUE APOTHECARY Infused Oil with Organic Dry Herbs; Sesame oil; Marigold oil; Roman chamomile; Lavender
How to Use: For general massage use, before bed or after bath to calm and sooth and to treat specific areas of dry skin, pour few drops of My Baby's Oil between your hands, lightly rub together to warm the oil in order to be well absorbed by the skin and gently apply to the skin.
My Baby's Oil is a special organic blend, easily absorbed and perfect for baby's sensitive skin and nose and also ideal for cure dry skin and as a gently make-up remover.
ALL OUR PRODUCTS ARE AVAILABLE EXCLUSIVELY FROM US.
WHEN WE APPOINT DISTRIBUTORS OR OTHER POINTS OF SALE YOU WILL BE ABLE TO SEARCH FOR THEM ON OUR WEBSITE.
For more information and for any question you may have, please contact us.
Reviews