Natural Face Moisturisers - "MyBestSkinTM" Natural Skin Care Solutions
Soothing Natural Moisturisers - Personalised Beauty
MyBestSkinTM 100% Natural Skin Care Routine
MyBestSkinTM by Antique Apothecary are Natural Organic Innovative and Accessible Skin Care Products for Custom-Made Beauty - 100% Natural Bespoke / Custom Made Skin Solutions, created to be enjoyed by all, thanks to the very attractive price, free gift box and 10% off all "MyBestSkin" orders over £40.00 with coupon mybestskin.
MyBestSkinTM is the personalised skin treatment you want at a price you can afford, created by Antique Apothecary that always handcrafts unique and high quality natural skincare products.
Natural Skin Care Routine MyBestSkinTM, created by Antique Apothecary Herbalists and chosen by you to hydrate, nourish and protect your skin, is the best 100% natural and bespoke skin care that you can offer to your skin.
Taking care of your skin by choosing the right skin care routine tailored to your needs and lifestyle is vital, if you want a flawless, glowing, youthful and healthy skin.
A bespoke Natural Skincare at a great price? Now it is possible!
Whether you are looking to get rid of acne, re-balance combination skin, fight lines and wrinkles or give youth boost to dull skin, MyBestSkinTM natural beauty programme, concentrated formulas with powerful natural active ingredients, is for you.
Combine MyBestSkinTM Natural Face Moisturiser with the one or more specific MyBestSkinTM Skin Treatment to achieve a perfectly healthy, beautiful and glowing skin.
Now Relax and Enjoy wonderful Natural Beauty Moments!
1. Moisturise and Nourish your skin
Start with our MyBestSkinTM Natural Face Moisturiser, formulated to make happy all skin types, including sensitive and acne prone.
Packed with active whole plant extracts (naturally handcrafted by ourselves) vitamins and minerals MyBestSkinTM Natural Face Moisturiser hydrates and nourishes all skin types, without blocking pores.
MyBestSkinTM Natural Face Moisturiser with spf, free of any harmful chemical, is a multi-tasking airy natural formula, acting also as a natural sunscreen with its Spf30 and as base for make-up.
Our MyBestSkinTM Natural Face Moisturiser is offered in a convenient size of 60ml, so that you can create more bespoke treatments out of one jar! Now, this is clever!
Great for all skin types, including acne prone skin, it is fragrance free and suitable for vegetarians and vegans.
HOW TO USE: Apply a small quantity of the moisturiser on clean face and massage gently until complete absorption.
2. Specific Skin Treatment
Now your skin is ready to receive the specific serum treatment.
Choose one or more from the following specific active serums:
This refreshing lotion with precious extracts of Goldenseal, Ashwagandha and Sage is ideal for oily skin. A real cocktail of thirst-quenching and astringent assets quenches the thirstiest skins and helps tighten the pores of problematic skin, application after application, donating a clean and unified skin.
Purifying and balancing, it will be the ally of oily and combination skin and will be used on the face, before the day care and / or as a night care.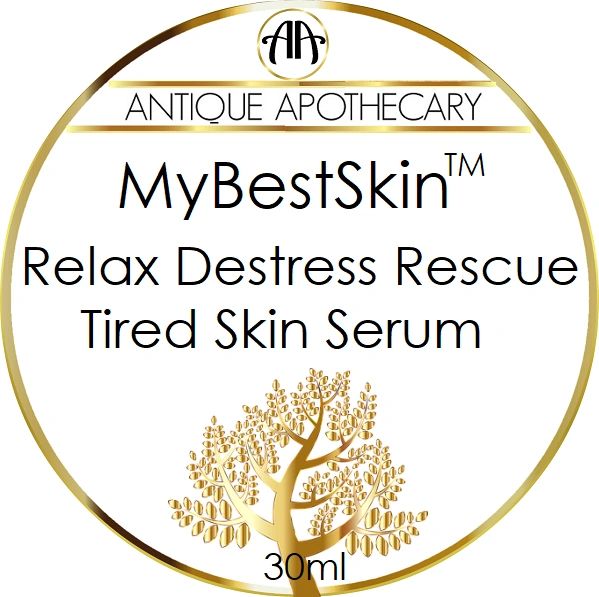 This 2-in-1 treatment with Aloe vera, rich in vitamin E, vitamin C and beta carotene has nourishing and anti-ageing properties and with hyaluronic acid, renowned for filling wrinkles and fine lines and improving the tone of the skin. Apply this serum daily before your usual day care.
This very fresh serum concentrates the thirst-quenching properties of the Aloe vera gel, the richness of vitamin E and phytosterols of the Cherry oil, the anti-ageing and plumping effects of hyaluronic acid, ideal to prevent the appearance of wrinkles and fine lines and the precious Goji berry extract with potent anti-oxidant and anti-ageing properties. For a luminous complexion, apply this gourmet care of dew on the entire face before your day care.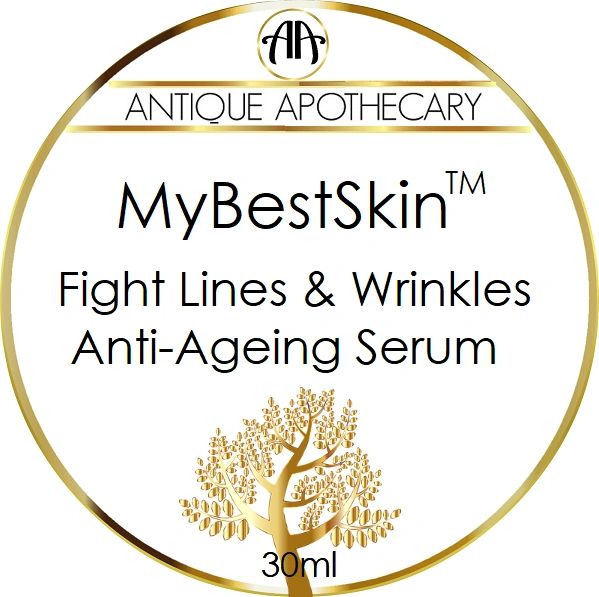 This serum is a true concentrate of firming and regenerative active ingredients that preserves the oval of the face by fighting against sagging skin and donates radiant ant toned skin. 
Concentrated with carotenoids and anti-oxidants this all-natural serum with hyaluronic acid, which has proven effectiveness on wrinkles, illuminates the complexion, while preserving the skin from the effects of skin ageing. Ideal for radiant complexion in any season. 
Spread 2-3 drops over the face and neck, under the day skin care routine.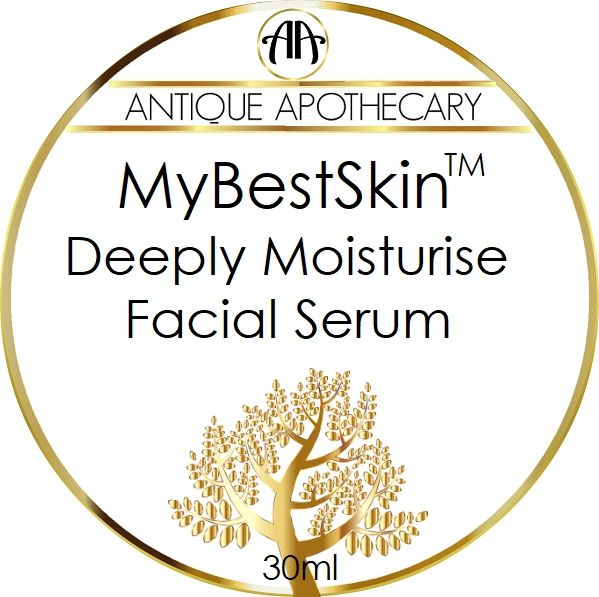 Give your skin an intense hydration treatment with this serum with a sweet and delicate smell! 
Rich in Aloe Vera gel with moisturising properties, it intensively quenches the skin, leaving it supple and soft. It refreshes and soothes delicate skin. To apply before the day care.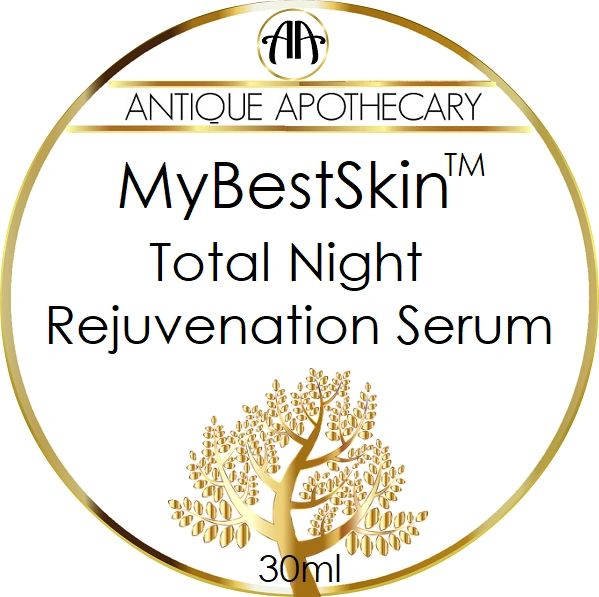 This elixir of beauty is a real makeover for your skin that offers you a composition of the most beautiful, rare and precious oils, stimulating the natural repair process of the epidermis, nourishes and protects your skin from ageing. It naturally alleviate dryness, provide anti-wrinkle benefits and soothe skin
A dream treatment that combines the anti-ageing and regenerative properties of prickly pear, evening primrose and precious sandalwood with ashwagandha oil that supports cell renewal and skin rejuvenation. 
This oil is applied as a night or day care on the whole face in circular massage until complete penetration of the product. Finish with small, energetic taps using your fingertips, to tone the skin.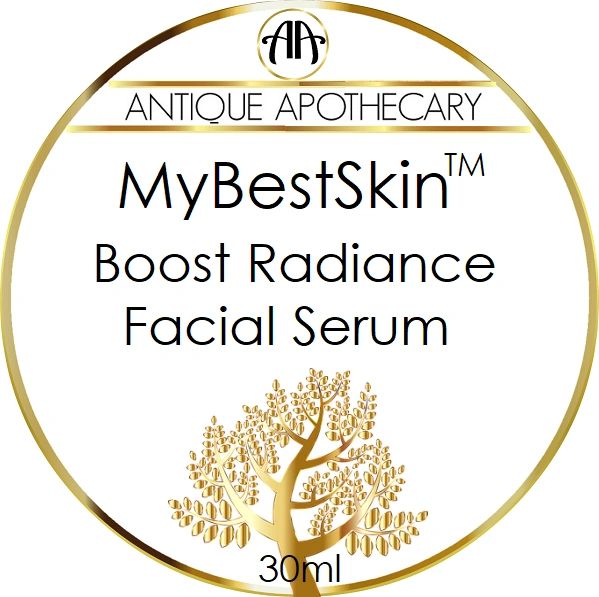 This serum rich in ceramides and anti-oxidants, known to combat the effects of premature ageing of the skin, leaves your complexion quenched, luminous and unified, thanks to the combine action of its precious active ingredients. 
This very penetrating dry oil offers the skin a synergy of anti-ageing vegetable oils. It will be your best ally to nourish the skin and prevent dull complexion. 
Apply this serum before your day care or as a night care. It is among the best natural anti-ageing, anti-wrinkle, soothing and nutritive elixirs. 
Now your skin has all it need to be happy and healthy: hydrators to hold moisture, natural oils for the right nourishment, powerful anti-ageing ingredients to fight lines and wrinkles.
All ANTIQUE APOTHECARY Products come beautifully wrapped in free assorted gift boxes and packages.
We thank you for your loyalty and we wish you a life-time Beautiful, Radiant and Healthy Skin with ANTIQUE APOTHECARY.
ALL OUR NATURAL SKIN CARE SOLUTIONS ARE AVAILABLE FROM US. WHEN WE APPOINT DISTRIBUTORS OR OTHER POINTS OF SALE YOU WILL BE ABLE TO SEARCH FOR THEM ON OUR WEBSITE.
Copyright © ANTIQUE APOTHECARY LTD 2013-2020. All rights reserved.