Live Well Naturally
Stay Young for Longer with Antique Apothecary Holistic Lifestyle
Holistic treatment has been valued for its preventive approach and is a multi-sided approach to the same problem and incorporates many methods, including herbal medicine, sensible lifestyle changes, balanced diet and adequate regular exercise, perfect for Anti Ageing effect and total well-being.
For your Natural and Holistic, Health, Beauty and Wellness browse through our Organic Facial Skincare and Natural Skincare and Beauty and Body Care Products for all the family and Organic Natural Herbal Remedies from our Pharmacy to discover the holistic treatments that are best for you.
Health, Beauty and Well-Being | Anti-Ageing Skin Care and Natural Remedies for Health, Beauty and Well being
Stress Management

: Relax your Body and Clear your Mind Naturally | De-Stress and Balance Body and Mind

To unwind and clear your mind, after a busy, hectic day and to refocus and be ready for a new day, follow the next steps:

First take a warm shower, using our " Luxurious Herbal Refresh and Protect Hydrating Soap" or a warm bath with Beauty Bath Salts, such as "Anti Stress Rebalancing Bath Salts" or "Restoring Renewing Bath Salts" or "Harmony and Relax Bath Salts", rich in therapeutic grade essential oils, with focusing and clarifying powers.

Continue by massaging your body with a Luxurious Body Oil, such as our " Anti Stress Body Oil" or " Harmony and Relax Body Oil". Finish by clearing the mind and relax, as you sip on a nice warm cup of herbal tea, such as our " Relax Herbal Tea Blend".


Energy Boost: Energy Boost and Cease the day!
To banish tiredness and boost your energy levels naturally drink plenty of water, herbal teas and fresh vegetable juices, improve sleep quality, get enough Vitamin B12, reduce carbohydrates consumption and exercise daily.
Antique Apothecary can help you by making available to you a range of natural products, such as tisanes, bath salts, body oils, room sprays, pillow mists and even beauty face masks, all powerful weapons to help you fight tiredness naturally and successfully.
Start by taking a bath with " Beautifying Rejuvenating Bath Salts". While skin is still moist, but not wet, massage gently with " Detox Invigorating Luxurious Herbal Body Oil". boost your energy level by sipping " Energy plus Herbal Tea Blend". Finally, spray in the room " Enhanced Confidence and Energy Boosting Home and Linen Mist". You will be amazed by the results!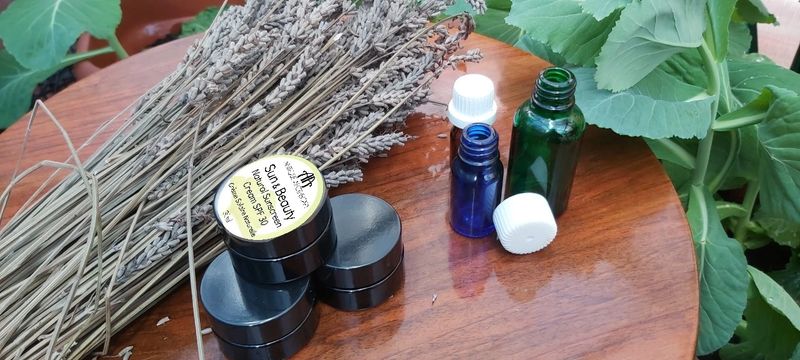 We are proud to offer the " Organic Natural Anti-Cellulite System" to all our customers who look to naturally lose weight and fight naturally and successfully cellulite.
Start by taking a warm bath using Organic Natural Detoxifying Bath Salts with Roman chamomile and Grapefruit to tone skin and tissues, flush toxins and allow the beneficial ingredients of the oil to be fully absorbed.
Continue with Anti-Cellulite Therapeutic Luxurious Herbal Oil by Antique Apothecary is a real cocktail of benefits to body and soul, a 100% natural skin tonic with anti-inflammatory, stimulating and invigorating properties thanks to its essential oils, vitamins and carrier oils, that stimulates and accelerates body's metabolism, dissolves body's fat, promotes healthy circulation, hydrates the skin, strengthens connective tissue, increases circulation, tightens skin and reduces water retention, fights against stretch marks and scars.
Anti-Cellulite Therapeutic Luxurious Herbal Oil by Antique Apothecary is really effective in cellulite treatment and you will love how your skin feels even after the first application!
Complete the treatment with the high quality Anti-Cellulite Herbal Tea by Antique Apothecary professionally, consciously and lovingly created for you, can be taken as a powerful complement to boost your beauty and cellulite reducing regime. Use it once a day in the morning with your breakfast.

Live Well Naturally: Live well at all ages naturally | Beauty care | Health Care
To maintain optimal health is vital, at all ages, to take a holistic approach to health care, ensuring that your health is managed from all aspects, including dietary, lifestyle, herbal and nutritional medicine.
Whether you are looking to ease arthritis and rheumatism pains or you wish to calm menopause symptoms or boost memory, Antique Apothecary offers to you a variety of therapeutic natural herbal remedies to balance your body and help you achieve optimal health and wellbeing, at all ages with formulations of carefully mixed medicinal herbs, therapeutic grade essential oils and plant extracts.
ALL OUR ORGANIC FACIAL SKINCARE, NATURAL SKINCARE AND BEAUTY PRODUCTS ARE AVAILABLE EXCLUSIVELY FROM US.
WHEN WE APPOINT DISTRIBUTORS OR OTHER POINTS OF SALE YOU WILL BE ABLE TO SEARCH FOR THEM ON OUR WEBSITE.
Live well Naturally and Stay Young for Longer | Health and Beauty | Organic Facial Skincare | Natural Skincare and Beauty
All Natural Beauty and Health Products by Antique Apothecary BioSkincare and BioPharmacy

The Best Antioxidant-Packed, Vitamin-Infused, Pollution-Blocking Natural BioSkincare Products.
Feel Good Be Healthy with our Natural and Organic Herbal Remedies
Feel Good Be Healthy with Natural and Organic Herbal Remedies by Antique Apothecary's Online BioPharmacy
Copyright © 2009-2022 ANTIQUE APOTHECARY LTD. All rights reserved.