ORGANIC NATURAL SKIN TREATMENT - Organic Healing Balm
Organic Natural Skin Treatment; Organic Healing Herbal Balm by ANTIQUE APOTHECARY, made of 8 powerful organic herbal remedies, is a fabulous all-purpose balm and an essential product for all homes, to comfort skin irritation. It is a soothing balm for dry, chapped and sensitive skin. It is great for children and also for adults. It is helpful when rapid epithelisation process in damaged skin tissue is required, eczema, punctured wounds, painful piles, sores that refuse to heal.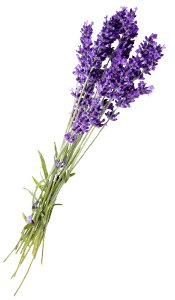 IMPORTANT: Organic Healing Herbal Balm by ANTIQUE APOTHECARY comes in a MIRON violet glass jar or bottle (15ml & 30ml, beautifully wrapped in free assorted gift boxes and packages) in order to maintain its exceptional properties and quality over a long time period.
Lovingly Handmade in the UK, using Soil Association Certified Organic Ingredients


KEY INGREDIENTS
Evening primrose oil

: Remarkable healing properties, relieves eczema related inflammation (itching, oozing, flaking), helps treat acne e rosacea




Lavender

: Potent anti-fungal activity, wound healer, antiseptic, analgesic




Echinacea

: Natural antibiotic, awakens the immune system, anti-allergic




Hyssop

: Supportive of the immune system, calming properties
HOW TO USE
Apply the ANTIQUE APOTHECARY Organic Healing Herbal Balm on the skin to treat when need it.
More sizes are available on request.

Products associated with ANTIQUE APOTHECARY Organic Healing Herbal Balm, as part of a holistic approach, for a total Health and Beauty well-being:
ALL OUR PRODUCTS ARE AVAILABLE EXCLUSIVELY FROM US.
WHEN WE APPOINT DISTRIBUTORS OR OTHER POINTS OF SALE YOU WILL BE ABLE TO SEARCH FOR THEM ON OUR WEBSITE.
For more information and for any question you may have, please contact us

Reviews