Anti-Acne Serum by ANTIQUE APOTHECARY
ACNE SKIN CARE | SKIN REPAIR | NATURAL TREATMENTS AGAINST FACE ACNE
Anti-Acne Serum by ANTIQUE APOTHECARY is a powerful anti-bacterial and astrigent serum with antiseptic and healing properties. Professionally formulated for acne prone skin to prevent acne eruptions and improve skin's appearance.
Anti-Acne Serum by ANTIQUE APOTHECARY is a wonderful anti-acne skin care product that will prevent acne prone skin from breaking out, while helping to heal existing redness and red spots. It will help you to keep your skin clear and radiant, without dry your skin out.
HOW TO USE:
Apply the

Anti-Acne Serum

always on clean skin, after the Clarifying Lotion with Peppermint. You can use it also as your day and/or night moisturiser to naturally prevent acne formation and improve skin's texture and appearance.




Alternatively, you can use it before your day and/or night cream, for a silky, clear, healthy, beautiful, glowing skin.




Apply a few drops of the

Anti-Acne Serum

on the face and massage gently, avoiding the eye area, until complete absorption.




Daily use of

Anti-Acne Serum by ANTIQUE APOTHECARY

donates you the healthy and beautiful skin you dream of.



KEY INGREDIENTS
Manuka essential oil;

Geranium bourbon essential oil;




Verbena herb
All fabulous ingredients for a healthy and beautiful skin.
IMPORTANT: Anti-Acne Serum by ANTIQUE APOTHECARY comes in MIRON Violettglas bottle (30ml, beautifully wrapped in free assorted boxes and packages) in order to maintain its exceptional properties and quality over a long time period.
To help you achieve a holistic well-being status of health and beauty, we recommend the use of Herbal Tea Blends to support your goals. These high quality Herbal Tea blends, professionally, consciously and lovingly created for you, can be enjoyed alone or taken as a powerful complement to boost your beauty regime.
For an effective anti-acne treatment, it is recommended to adopt a holistic approach and complement the Anti-Acne Serum by ANTIQUE APOTHECARY, with the following: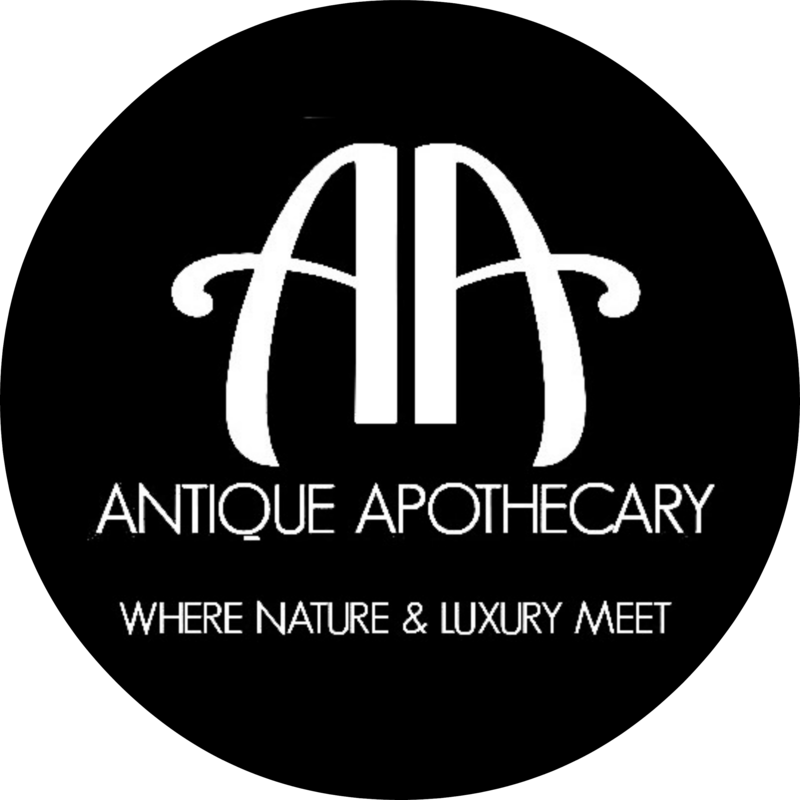 At ANTIQUE APOTHECARY, we'd like to thank our customers for shopping online with us, so with every order we'll enclose free samples (5ml) of our pure & natural skincare products (offer subject to availability).
However, you can make new beauty discoveries and also appreciate the quality of our pure & natural skincare products, by purchasing our trial size skincare samples.
Thanks for shopping with us!
ALL OUR PRODUCTS ARE AVAILABLE EXCLUSIVELY FROM US.
WHEN WE APPOINT DISTRIBUTORS OR OTHER POINTS OF SALE YOU WILL BE ABLE TO SEARCH FOR THEM ON OUR WEBSITE.
For more information and for any question you may have, please contact us.
Reviews